KIMBERLY FLOYD
License: Massage Therapist
Studied: Black Brook School of Massage, Fayetteville Arkansas 2021
Specialty: Swedish and Deep Tissue Massage
Massage has always been a passion of mine. As the mother of seven-year-old twin boys, I know the importance of massage and self-care. While parenting is incredibly rewarding, it can also be quite stressful. What I love most about being a Massage Therapist is being able to take part in each client's self-improvement journey. I focus on relaxation through Swedish Massage and the release of muscle tension through Deep Tissue Massage.
When I am not working, I enjoy hiking with my boys at our creek, throwing the ball for our dog, Bella, and family movie nights.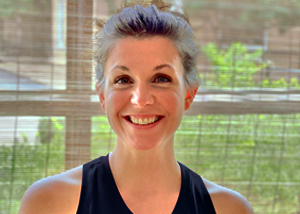 TAMLIN GIBSON
License: Massage Therapist
Studied: Cortiva Institute in Seattle, Washington 2014
Specialty: Swedish Massage, Deep Tissue Massage, Prenatal Massage, Trigger Point and Myofascial Release
I am passionate about nourishing the mind, body and soul through self-care, and enjoy sharing this passion through massage therapy. Having practiced massage for over 7 years, I utilize my extensive knowledge of a variety of techniques to cater treatment to the unique needs of each of my clients. It is my goal to maximize relaxation while leveraging these therapeutic techniques to encourage healing.
I am versatile in my treatment, and my specialties include myofascial release, Swedish massage, deep tissue massage and prenatal massage. This can range from full body relaxation to treatment work in order to address specific injury treatment.
As a mother of two, I enjoy engaging in self-care in my personal time. Whether through being cozy with my family or going on outdoor adventures, I live a life of yin and yang, both active and on the go while balancing relaxation, grounding and rejuvenation. This focus on self-care and balancing the speed of my day-to-day life translates to a direct benefit for my clients in helping meet their needs. I look forward to meeting new clients and becoming a part of their health and wellness team.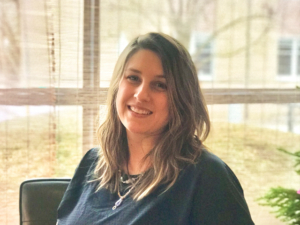 HANNAH MEYER
License: Massage Therapist
Studied: The Healing Arts Center in Saint Louis, Missouri 2017
Specialty: Swedish Massage, Deep Tissue Massage, Prenatal Massage and Myofascial Release
I am pleased to say that as a Massage Therapist, I have found my calling! I probably most love the individuality about my job. Each and every client has their own specific needs. I enjoy working with people to find what out what is best for them and integrating and adapting different techniques into my personal sessions. I am grateful to help you feel your best, whether you are coming in for restorative therapy, therapeutic work or to rest your mind and body.
I enjoy watching scary movies, discovering new make-up trends and surrounding myself with friends and family. I also love traveling and exploring different cultures with my husband and sharing our many adventures together.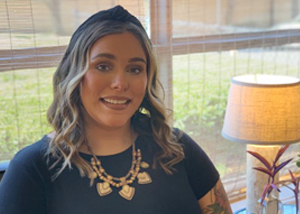 LIZ KOTHE-SHARP
License: Massage Therapist
Studied: Elements of Wellness, Wellness Center & School of Massage in St. Louis, Missouri 2016
Specialty: Swedish Massage, Deep Tissue Massage, Prenatal Massage and Stretching
I have been a Massage Therapist for four years and I have loved every second of it! I enjoy sitting down with an individual, hearing their concerns and creating a massage that works best for them. I also like giving self-care tips to stay on top of any issues someone may have with their body.
In my free time, I enjoy spending time with my family and pets.  I also enjoy reading, puzzles and watching movies. I especially love Harry Potter!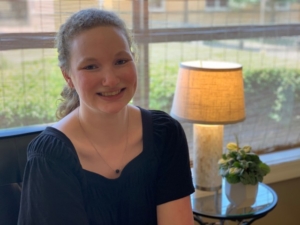 KELLY McNALLY
License: Massage Therapist
Studied: Wellness and Massage Training Institute, Woodbridge, Illinois 2000
Specialty: Swedish, Deep Tissue, Hot Stone, Fertility and Prenatal Massage
I have been a massage therapist for 19 years and I am very grateful to have a career that I love. I also hold an Associate's in Physical Therapy Assistant. I customize my massage to fit the needs of each client. Whether you are post rehab, need muscle recovery from your workout, or just want to relax, I would love the opportunity to help you feel your best.
Outside of work, I am a happy wife and mother to a spunky little 4-year-old girl. I love to travel, take aerobic dance, read murder mysteries and watch Cardinals games.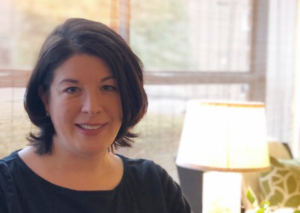 EMMANUELLE RUEN-HAYES
License: Reflexologist
Studied:
Ecole Française des Réflexologue (RTTFA) in Paris, France 2012
Action Reflexo Formation (A.R.F.) in Paris France 2011
Specialty: Reflexology
I practice reflexology using a specific technique of manual pressure on the zones of the feet which gather 7200 nervous points. These pressure points activate the central and autonomic nervous systems to stimulate energy and have a balancing effect on the organs. I enjoy reflexology because it brings interesting and non-intrusive responses to many functional problems that appear with time and that affect our health and energy.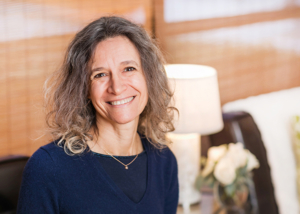 NELLY SABEVA
License: Massage Therapist
Studied: The Healing Arts Center in St. Louis, Missouri 2006
Specialty: Swedish Massage, Deep Tissue Massage and Reflexology
My goal is to find in the client the right balance between deeper manipulation of problematic muscles and the right pressure elsewhere for achieving maximum relaxation. If you fall asleep during the session, I consider it a very beneficial event. The inner relaxation cannot be overestimated, while simultaneously working the muscles to improve blood circulation and breaking up adhesions. In my personal life, I have daily gratitude for being able to help others. I like occasional runs in the park and being with my family. I also have two cats and a dog and I always try to stay humble and grounded.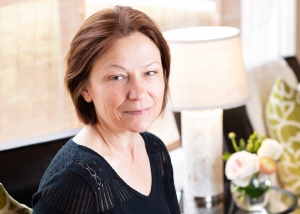 CHRISTINA SWEENY
License: Massage Therapist
Studied: The Swedish Institute of Massage in New York, New York 2000
Specialty: Swedish, Deep Tissue, Prenatal and Body Wraps
I have been a massage therapist for almost twenty years. Although I specialize in Deep Tissue, I love to mix modalities to give the most effective treatment possible. I strongly believe in the use of essential oils and energy work to compliment massage.
In my home life, I enjoy taking care of my many plants and my crazy Husky, Stella. I love traveling and have been all over the world for both business and pleasure.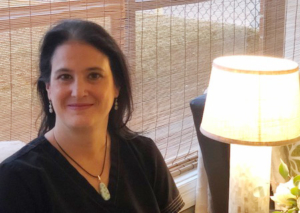 AMY WILLIAMS
License: Massage Therapist and Esthetician
Studied: The Healing Arts Center in St. Louis, Missouri 2016
Specialty: Swedish, Deep Tissue, Hot Stone and Headache Massage,
Facials and Microdermabrasion
I began my journey into the spa industry at the age of nineteen and have never looked back. First, gaining experience as an Esthetician while living in Canada, and then returning to the states to attend Massage School to expand my skills. I enjoy working with clients to help them address their concerns, especially with those who work in an office setting. My problem-solving skills will assist you in addressing your sore neck, shoulders and stiffness caused by sitting.
When not working, I enjoy playing board games, reading, writing or snuggling with my Corgis. I appreciate cultural amenities; my husband and I enjoy traveling and are spontaneous adventurers.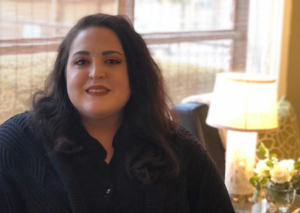 It's a great spa with excellent massage therapists! I'll definitely be back!

– Jennifer B.