WAXING • DERMAPLANING • BROW & LASH SERVICES
Waxing Treatments
Our waxing hair removal treatments are most effective and comfortable if you follow these important recommendations.
Hair should be at least 1/4 inch long. Longer hair should be trimmed.

Avoid sun exposure for 24 hours before and after your waxing treatment.

For extremely sensitive skin, you may want to consult your Physician about taking an Ibuprofen before your visit.

Do not use skin lightening creams or products containing AHA or BHA acids, Retinol or Retin-A on areas to be treated for five days before your waxing service.
Eyebrows $22
Upper Lip $16
Lip & Eyebrows $38
Chin $16
Whole Face $55
Underarms $26
Forearms $32
Arms $48
Back $60
Bikini $38
Brazilian $65
Full Brazilian $80
Upper Legs $60
Lower Legs $50
Legs $85

Note: Pricing begins as listed above. Pricing may vary depending on length and amount of hair.
Dermaplaning
3/4 Face (Excludes Forehead) – 45 Minutes $60
Full Face – 45 Minutes $80
Brow & Lash Tinting
Experience darker, fuller looking brows and lashes! An esthetician will mix and match the perfect color for your brows and/or darken your lashes for a fuller look.
Brows $28
Lashes $30
Brows and Lashes $50
Lash Lifts
A great alternative to lash extensions, a Lash Lift enhances your natural eyelashes by using a safe and gentle Keratin infused solution to strengthen and provide lift and curl for weeks. Combine with a lash tint for darker and thicker looking lashes! Results will typically last between 4 to 6 weeks. This treatment is best for medium to long lashes.
Lash Lift $85.00 / 60 Minutes
Lash Lift & Tint $100.00 / 60 Minutes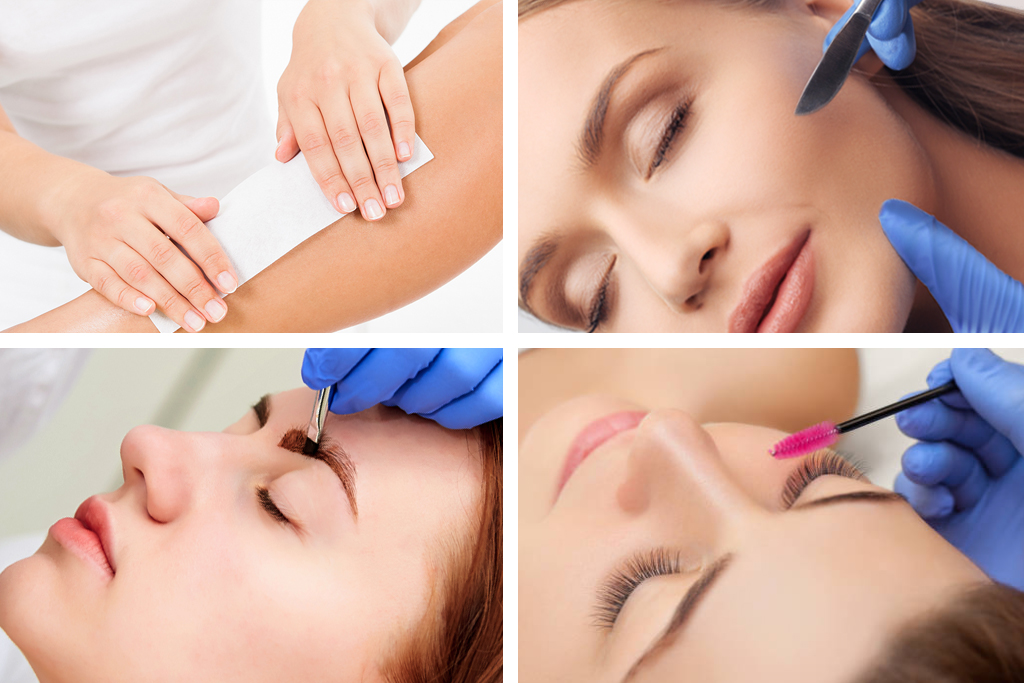 My lower leg wax was perfect! Very little pain, so don't be afraid, ladies… My legs are as smooth as a baby's hiney!

– Mary S.